TAKETV BAR 
Alte Linner Str. 93-97, 47799 Krefeld, Germany
There are 3 differents airports close to the venue:
1- Düsseldorf Airport (DUS): It is the best and closest option to Damagermany venue. Once you arrive in Düsseldorf Airport, take a train to "Duisburg" Station and change there ro "Krefeld" station. It takes about 30 minutes in total.
2- Koeln-Bonn Airport (CGN): The Cologne Airport is a very good option for many european cities. There is plenty of Low-Cost airlines that goes to Cologne Airport. To get to Krefeld, You can simlpy take the train to Cologne Main Station, and change from there to Krefeld. It takes about 1 hour.
3- Dusseldorf Weeze Airport (NRN): This is a smaller airport located a bit further from Krefeld, but it offers the cheapest and best flights from some european citys like Sweden (30€ ), Ukraine, Portugal or Spain. To get to Krefeld you need to take a shuttle Bus from the aiport to Kevelaer train station, and from there take the direct train to Krefeld main Station (Takes about 1 hour).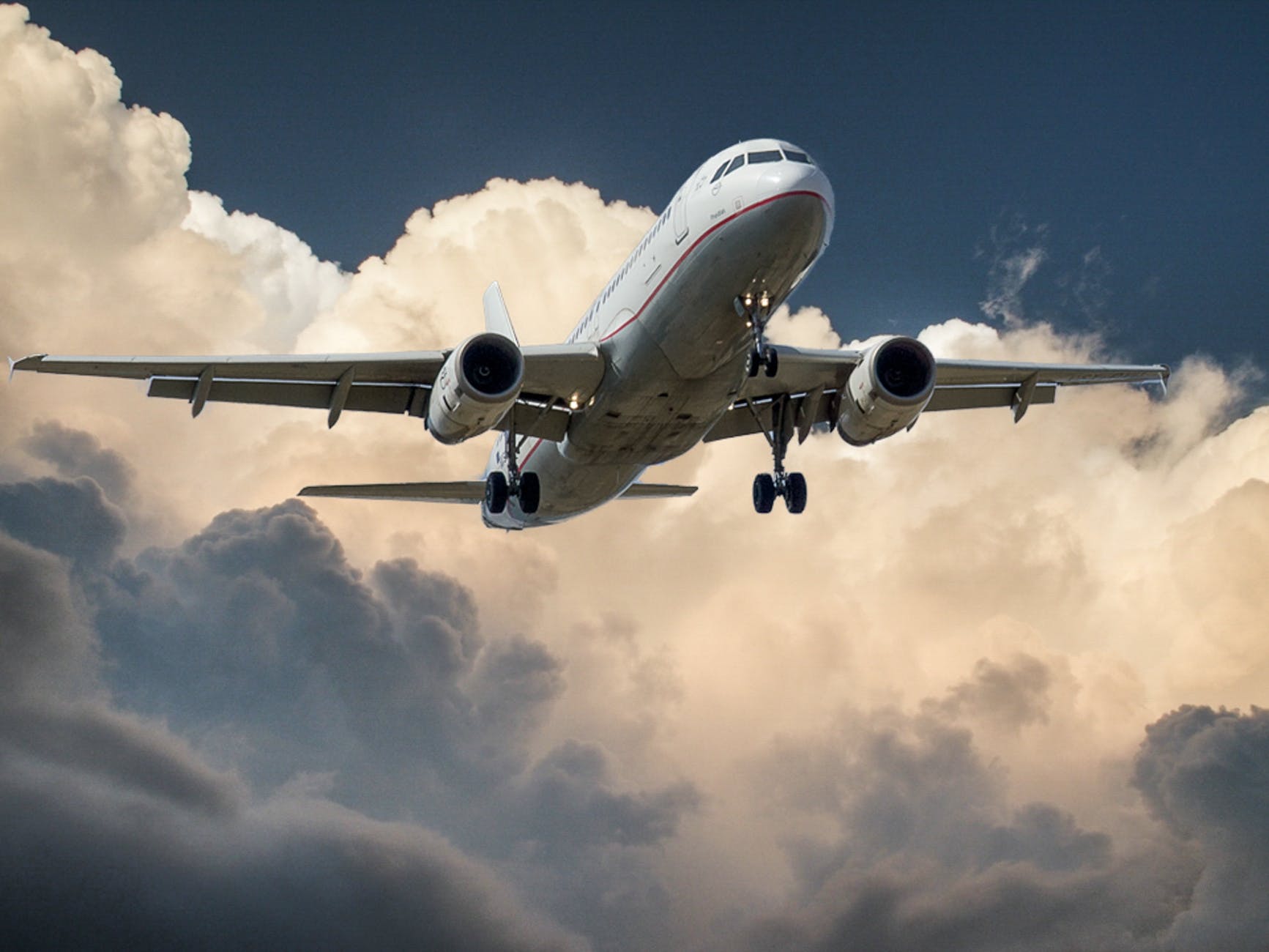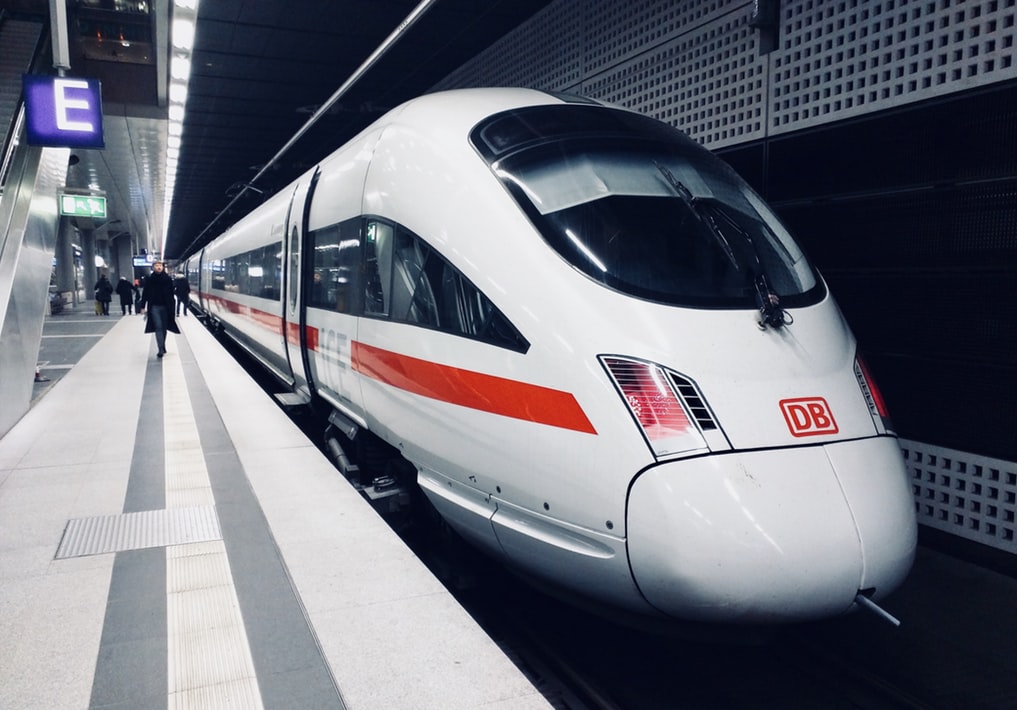 Krefeld City has its own main Station which make it very easy to reach via Train, from every corner of Germany or neigbour countries like Belgium, France or Netherlands.
If you arrived to one of the airports close to Krefeld, please read the "airplane" section giving more details how to get to the veue. 
For more informations about train connections, please visit the "Deutsche Bahn" website. It gives all needed informations, in many languages, about railways in Germany:  https://www.bahn.com/en/view/index.shtml
Once you arrive in Krefeld Station (Krefeld HBF), you only need 10 minutes walk to get to the Damagermany Venue. 
On the way to the venue there are plenty of affordable Hotels.
We recommend you to book Hotels in Krefeld City.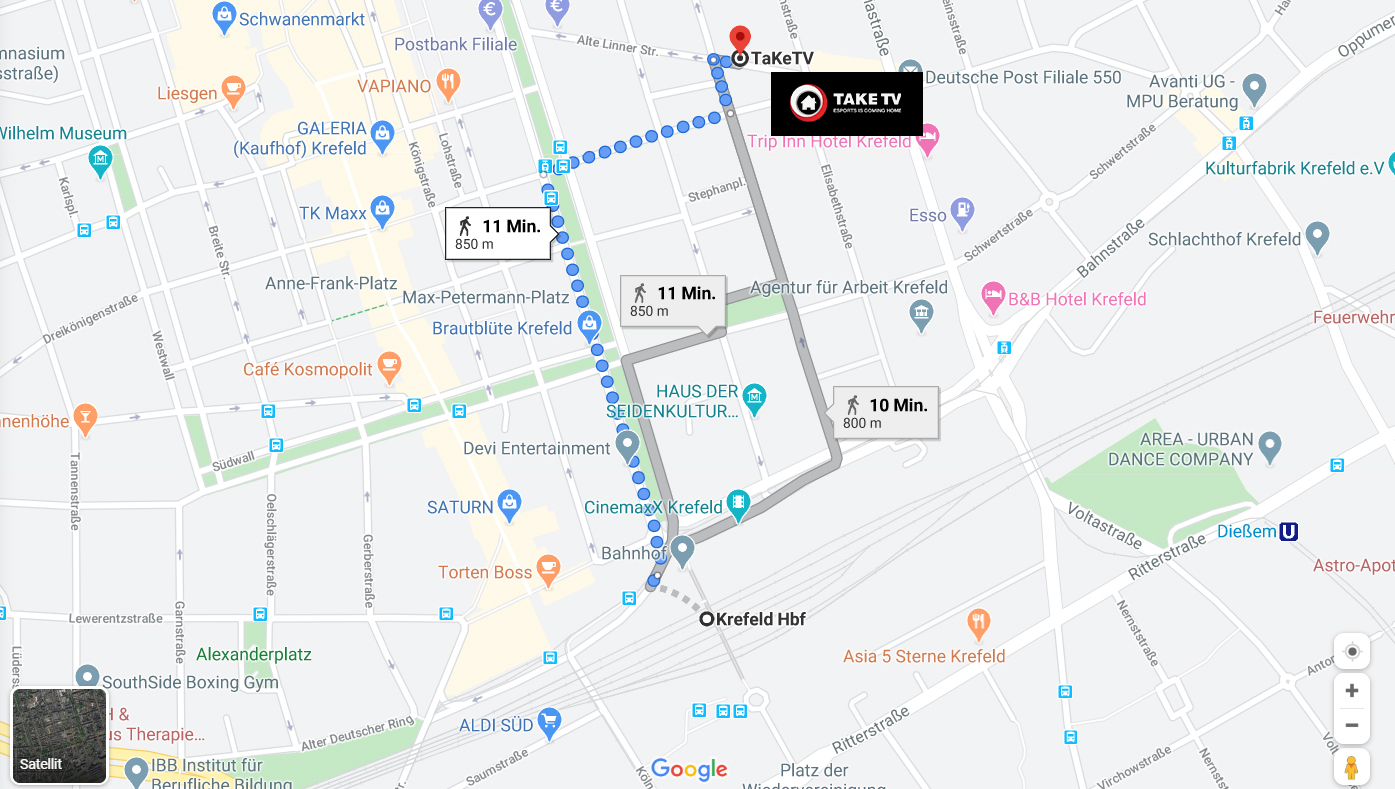 Visiting TAKETV, Cologne and Dusseldorf
Since 2018, Damagermany takes place in one of the best gaming bars in Germany, TAKETV BAR located in Krefeld city. 
Krefeld is a small city with a cosy flair and plenty of restaurants. There is no much to do but it is close to 2 of the nicest cities in Germany woth to visit: Dusseldorf (30 mins direct by train,) and Cologne (40 mins )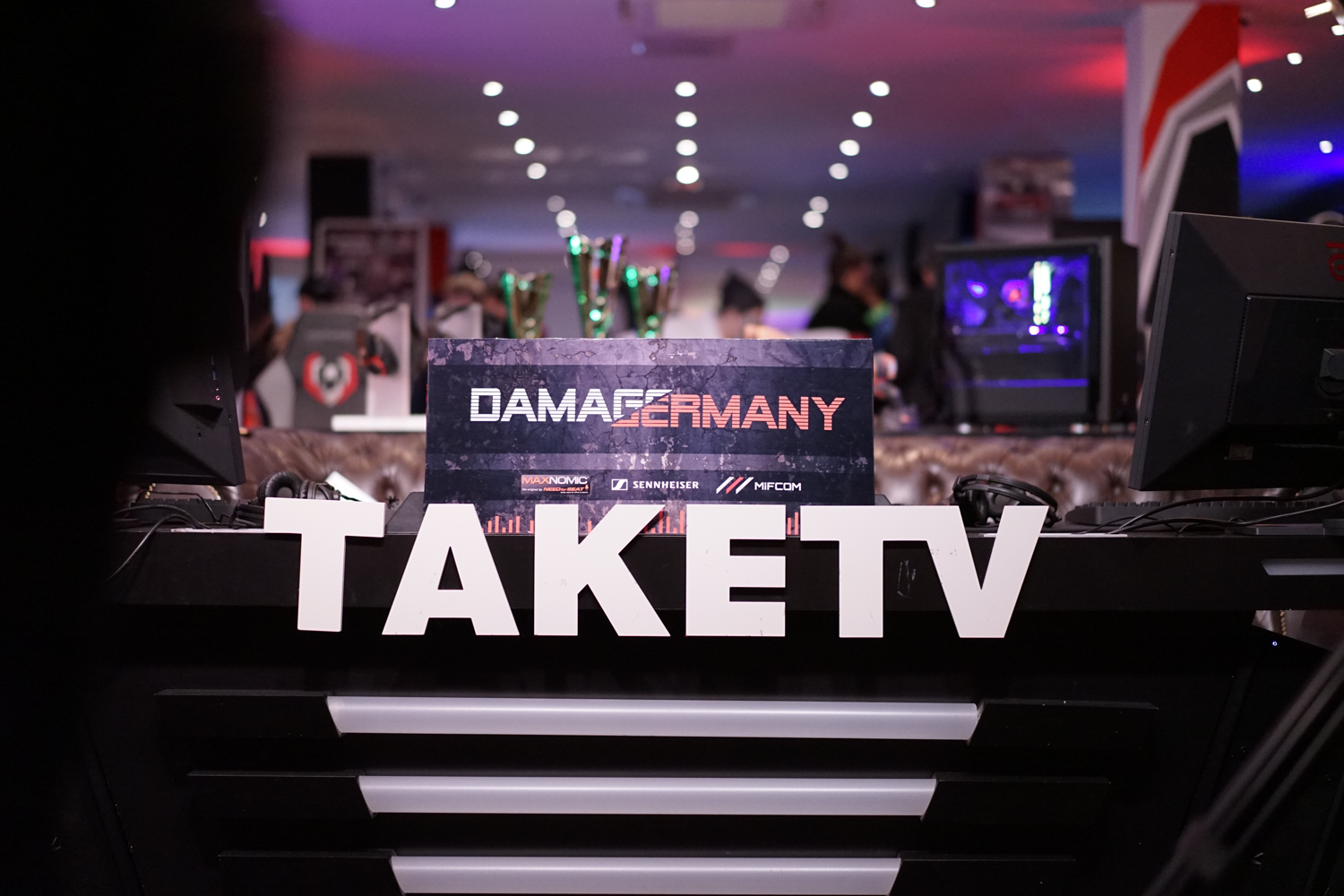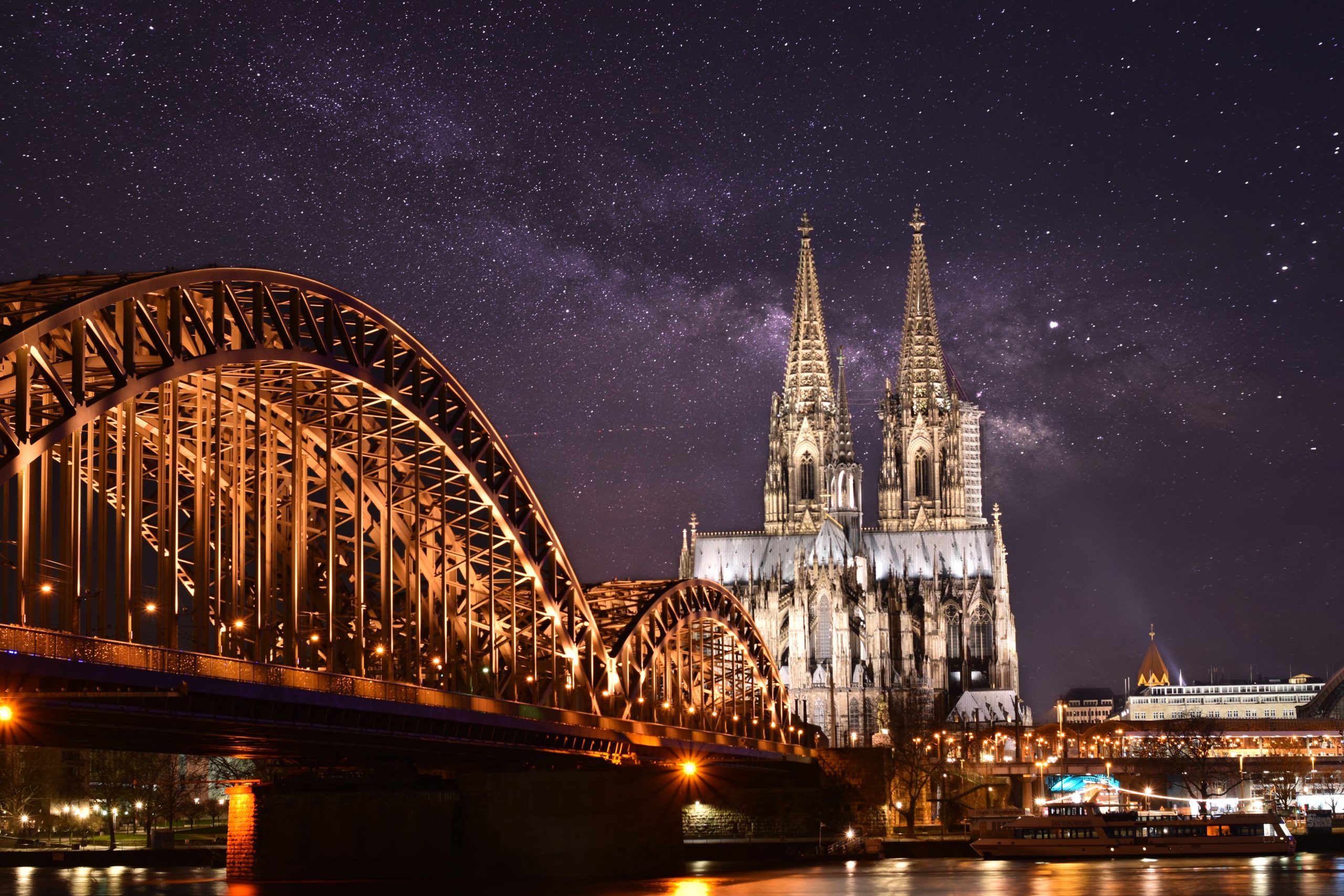 Cologne city should be familiar to most of the gamers, because Cologne is the city of GAMESCOM, the biggest gaming fair in the world. 
Tourist attractions and cultural events play a major role in the vibrant metropolis of Cologne. The city on the Rhine has plenty to offer in this regard. Everybody is probably familiar with the incredible Cologne Cathedral, Germany´s most visited attraction, always worth a visit. But the city also offers many other attractive highlights to culture-focused travellers and Cologne residents alike.
Dusseldorf is the closest big city to Krefeld and it is always worth a visit. Everything's close together in Düsseldorf. It is the only major German city that still has the word "dorf" (village) in its name – although it has long since become a global village. And that's entirely in tune with the tolerant and cosmopolitan way of life that is cultivated everywhere in the city. This is why you'll feel completely at home in Düsseldorf. The Rhinelanders quickly give you a sense of belonging. Take a seat in one of our famous brewery inns or sit for a while on the steps of the Rheintreppe (Rhine Terrace Steps). You'll quickly discover that people love to chat.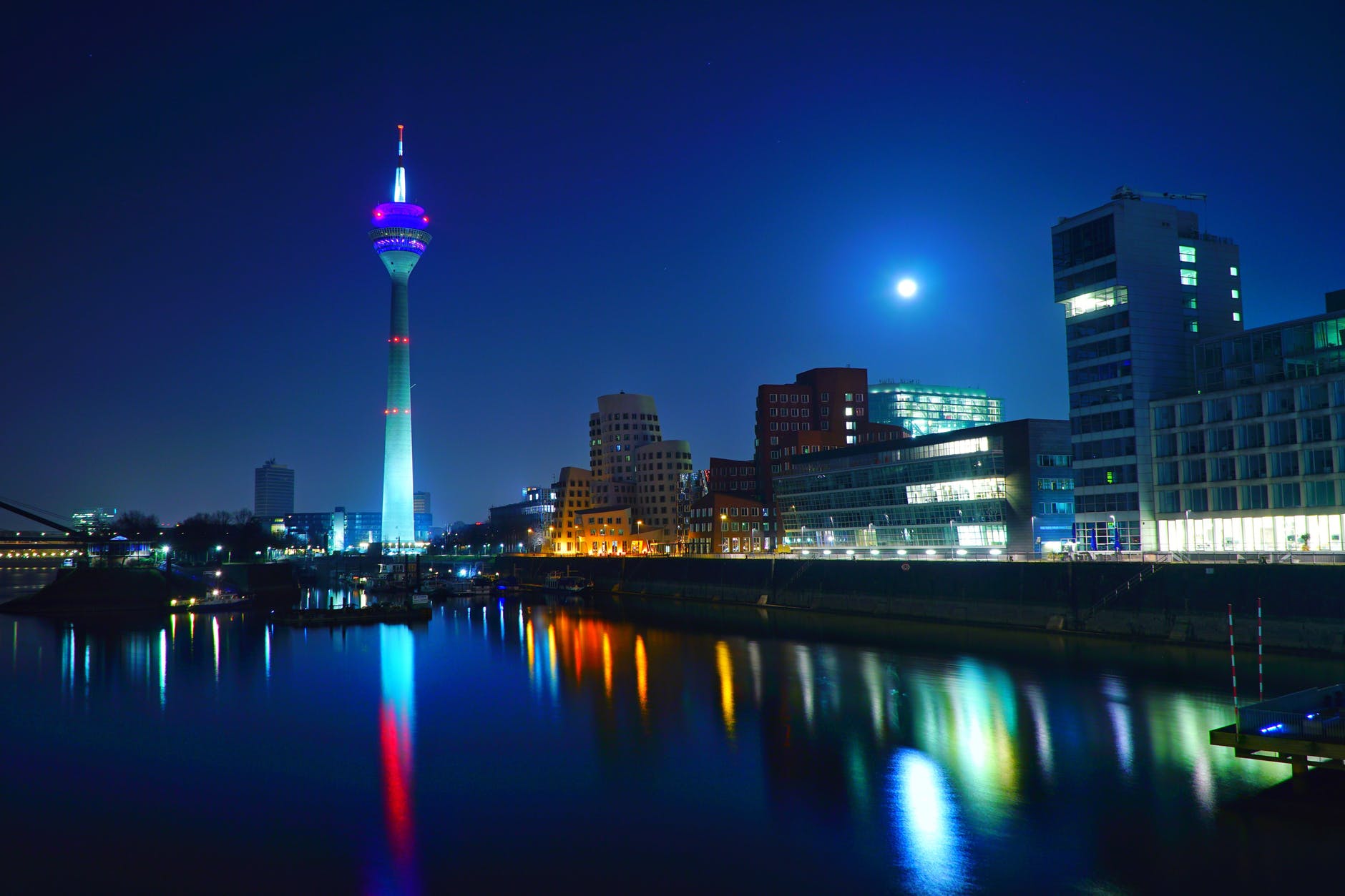 Still need more infos? Feel free to contact us.
If you still need any kind of help or advice regarding travel, accomodations or the event, please do not hesitate to contact us via mail or a DM on twitter. We always reply within some hours and give you individually all the support you need.